Nothing better than starting the Feast of the Three Kings with a bite of this sweet brioche whose origin dates back to the 2nd century and is linked to 'Las Saturnales'
Little relation has the delicious Roscón de Reyes with the arrival of Melchor, Gaspar and Baltasar to the nativity scene where baby Jesus slept shortly after birth, but this sweet pastry bun is now a January 6 morning classic. Its origin dates back to the 2nd century and is linked to the "Saturnalia", a pagan festival in honor of Saturn, the god of harvests.
with this bun they celebrated the end of the darkest time of the year and the beginning of a time full of light and it was customary to prepare a honey-based cake in which dried fruits, dates and figs were introduced.
Related News
A century later, A bean was included in this same cake, a symbol of prosperity and fertility. Over time, the sweet bun has also incorporated gold coins inside. So whoever finds the coins wins the prize, while whoever found the bean was considered a loser and, therefore, bad luck was augured for him throughout the year.
We offer you five unbeatable Kings cakes say goodbye to Christmas.
Exceptional flavor and excellent texture
The "fineness of the flavor and the good texture of the dough" have made the roscón de reyes of Panod the best of Madrid in the fifth call of this competition in which it was demonstrated how the level of quality of one of the star Christmas products has increased.
Norman Pérez, owner of Panod -where they also make bread and their own pastries- assures that the roscón created by Elena Campal and decorated with pearl sugar, rolled almonds and candied fruit cubes, It uses white wheat flour, French butter, and lemon and orange zest. Ingredient prices have skyrocketed, but their selection of "the best raw material" is still the same.
In addition to the importance of the raw material, for Pérez the important thing is to respect "kneading temperatures, fermentation time and cooking", because this delicate product which is popular before and after Christmas is the result of "a set of little things".
She offers them in its traditional version (half a kilo at 24.95 euros) and filled with whipped cream in the workshop itself, although Pérez recommends taking it on its own to "better appreciate the sponginess of the dough, its taste and aroma.
Quality raw materials and long fermentations for a classic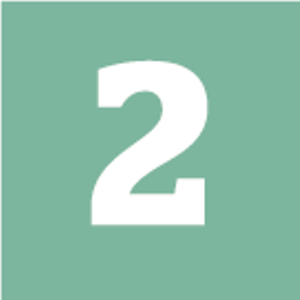 For Oriol Balaguer, make a good roscón is based on "quality raw materials, long fermentations, about 48 hours, soft masses and a balanced hint of orange blossom.
One of his special touches It is given by the crème fraîche he uses, slightly sweetened, and most importantly: it is assembled right now.
The Catalan pastry chef uses flour, butter, sugar, yeast and candied fruit to highlight the essence of this traditional dessert, which comes in two formats: large and small of only 250 grams. And, of course, inside there is no shortage of bean and king, which forces them to pay for dessert or crown the king of the house, whoever he is.
"After hours of fermentation, we obtain a product with an unmistakable aroma. We have two versions: classic briox without filling, with crème brûlée, whipped cream inside or truffle. All this, embellished with candied fruit," explains the pastry chef.
The traditional dessert is available both at La Duquesita in Madrid and in its shop in Barcelona. The price of the smallest is 14 euros without filling and 24 with filling. The largest, 500 grams, costs 26 euros without filling and 36 with.
Sweet, salty and raw cow's milk Comté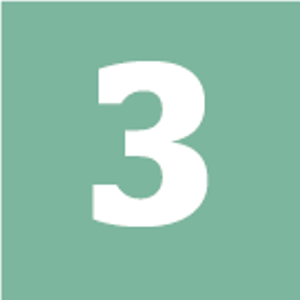 Paco and Jacob Torreblanca from Alicante team up this year with the Maison Bollinger will create a pack cComposed of a very special roscón that they accompany with The Great Year 2014 of Bollinger. A whim not suitable for all budgets of 190 euros.
The secret of such a "gourmet" roscón is that it uses the natural sourdough of sweet and savory panettone, top quality butters, Citrus profiles through the use of Valencian orange peel, toasted notes of Marcona almonds, natural artisan honey and raw cow's milk Comté.
Torreblanca invented this recipe when he realized that the incredible similarities between roscón and panettone. One of them is, for example, fermentation: essential to extract particular aromas that improve over time.
The Great Year 2014, meanwhile, is done with the selection of the highest quality grapes, vinified exclusively in small 20-year-old oak barrels to guarantee delicate aromas and a full-bodied wine with great aging capacity. After aging for more than 9 years on the lees, this drink culminates in the stirring and manual disgorging of each bottle.
A gourmet treasure from the queen of "catering"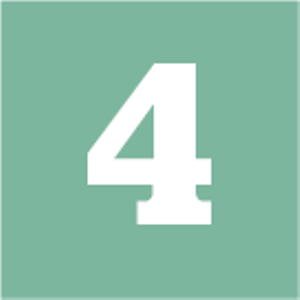 Isabel Maestre has been preparing for more than thirty years the most special "caterers", such as the one for the inauguration of the Norman Foster Foundation, food for a chapter of 'Game of Thrones' or a service in the 'Masterchef' program. And like every Christmas, their roscón de Reyes It is one of the most sought after and famous in Madrid.
Made by hand, Isabel Maestre's Roscón de Reyes is soft and fluffy, its brioche dough with high-strength flour, butter, eggs, sugar, sweet sourdough, lemon, orange, orange blossom water and yeast, transforms each roscón into a piece of high pastry.
On the outside it is decorated with pieces of crunchy almonds and candied fruit, and inside it hides, As tradition dictates, the bean and a surprise. A unique sweetness that Isabel has been making for 35 years and whose recipe is detailed by her daughter Marta Cárdenas. "The secret is the ingredients: butter, Marcona almonds, Luca de Tena orange blossom water, premium rum…", reveals the heiress of this gourmet treasure. "The dough takes three days to ferment and it cooks for a while before the customer picks it up. In this way, the roscón is always recent& rdquor ;.
Is available in two formats: one kilo (70 euros) and 600 grams (43, 50).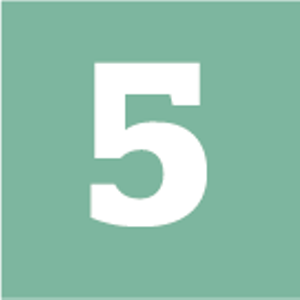 Fran Segura from Alicante remembers how with his father and in the family bakery 25 years ago he made his first Roscón de Reyes. From now on, his creations follow the same guidelines but with a recipe from which a fluffier and lighter sweet bun with less fat and sugar and even with a revolutionary aesthetic in its chocolate version.
At Fran Segura&Co they offer two roscones; a classic at 19 euros, with its aromas of lemon, orange and matalauva, with good butter and oil, with a selection of exceptional flours and fresh eggs.
The chocolate sourdough (25 euros) contains small pieces of chocolate itself. The filling is a creamy chocolate cream and a crispy layer that covers the dough on top.
"We don't make a lot of units, our idea is to give each part the care it needs, without rushing, all this with the intention that whoever decides to have our roscón not only eating good ingredients, but also discovering how things were done 25 years ago," says Segura.
.