We present you some options to make the last dinner of 2022 a success, without having to spend all day in the kitchen for it
New Year's Eve dinner is one of the most important of the year and so that you can surprise your loved ones with a high-class menu, we present five very simple recipes to prepare that will delight the most demanding palates.
Sometimes simplicity is synonymous with success and this is precisely the maxim of the gastronomic proposals that we offer you below.
Canape of anchovies with crab
Ingredients for 4 persons : 8 slices of sandwich bread, 150 g cream cheese, 8 crab sticks, 70 g semi-cured cheese, 16 anchovy fillets.
Here is how it is prepared: lightly toast the bread. Meanwhile, cut the crab sticks and semi-cured cheese into small squares and mix with the cream cheese. Once the bread is toasted, spread it with cream cheese, pour the mixture of crab sticks, semi-cured cheese and cream cheese over it and put some anchovies on it. Ready!
jolly shrimp
Ingredients for 4 persons : 3/4 kg of medium prawns, 3 shallots, 1 glass of dry white wine, 1/2 tablespoon of spicy sauce, 4 tablespoons of fried tomato, flour, butter, tarragon, bay leaf, parsley, salt.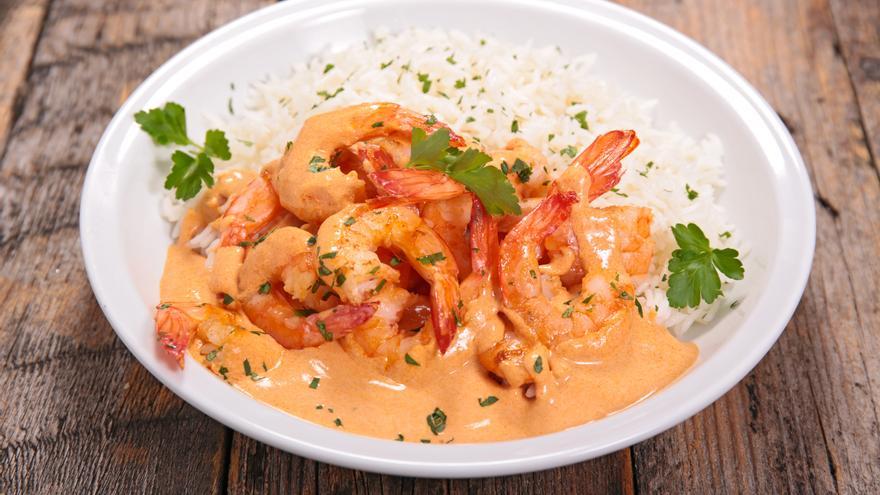 Here is how it is prepared: To prepare this Christmas recipe, wash the prawns, keeping the shells and tails, which will be cooked separately in the microwave for about two minutes at 100% power.
The prawns, once washed, are shelled and the tails are reserved; Put the heads and shells in a bowl with a cup of water, and microwave them for two minutes at 100% power. After this time, strain the broth and reserve half a cup. An example that Christmas recipes don't have to be complicated.
Then, in a microwave-safe container, sauté the chopped shallots with two tablespoons of butter for four minutes at maximum power. When they are poached, add a tablespoon of flour, stir and gradually add the reserved broth and white wine; then add the fried tomato, spicy sauce, half a bay leaf, tarragon, chopped parsley and salt.
The container is reinserted in the microwave, without power variation, for a few minutes. Add the prawns, cover with adhesive paper and cook for another five minutes. The prawns are served on a platter, covered with the previously cooked sauce. Among the Christmas recipes, this is one of those that children love the most.
seafood salad
Ingredients for 4 persons : 2-3 octopus legs, 1/2 kg prawns or langoustines, 1/2 prawns, 1/2 kg hake, 1/2 kg monkfish, 3 hard-boiled eggs, vinaigrette sauce, onion, garlic, bay leaf, parsley, salt. Optional: mussels to taste, red and green pepper and black olives.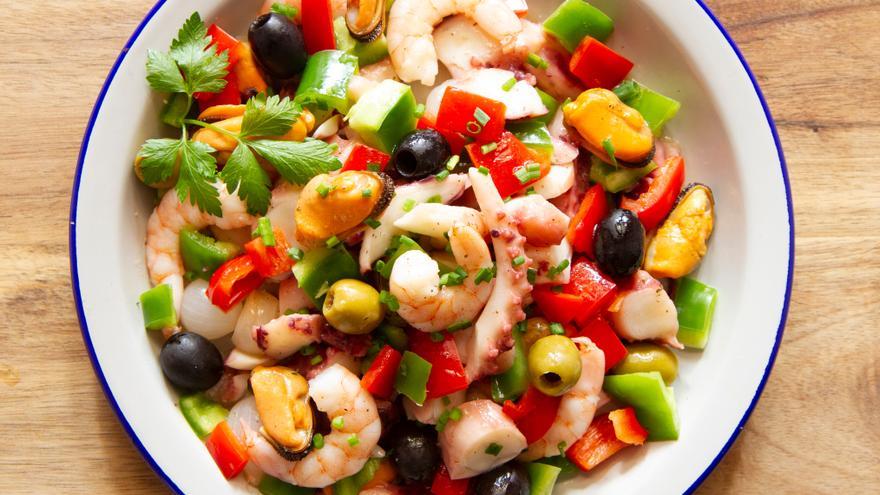 Here is how it is prepared: Put the hake in a pan of cold water, with the monkfish, a pinch of salt, a piece of onion, a clove of garlic, a sprig of parsley and a little bay leaf, and cook for 15 minutes from when it starts to boil; once cooked, drain and let cool. The broth obtained is filtered and can be used to make soup.
The shells are cooked in salted boiling water for 10 minutes; then they are left to cool and the shell is removed. Boiling water – filtered – is added to the broth reserved for the fish soup. When the fish is cold, the skin and bones are removed, shredded and added to the chopped shellfish – reserving some shrimp for garnish -. If you buy octopus cooked, it's better, so you can incorporate it directly after chopping it. All the ingredients are mixed well, transferred to a round dish, covered with the vinaigrette sauce -which must not be too boiling- and stir a lot so that the liquid does not remain at the bottom; Finally, it is topped with the reserved shrimp and hard-boiled eggs, sliced ​​or finely chopped and sprinkled. The salpicón is served cold and usually in individual cocktail glasses.
Rum and chocolate mousse
Ingredients for 4 persons : 1/4 kg of pure chocolate, 50 g of butter, 100 g of sugar, 1/4 kg of cream, 1 small cup of strong coffee, 3 eggs, 6 tablespoons of rum, chocolate shavings.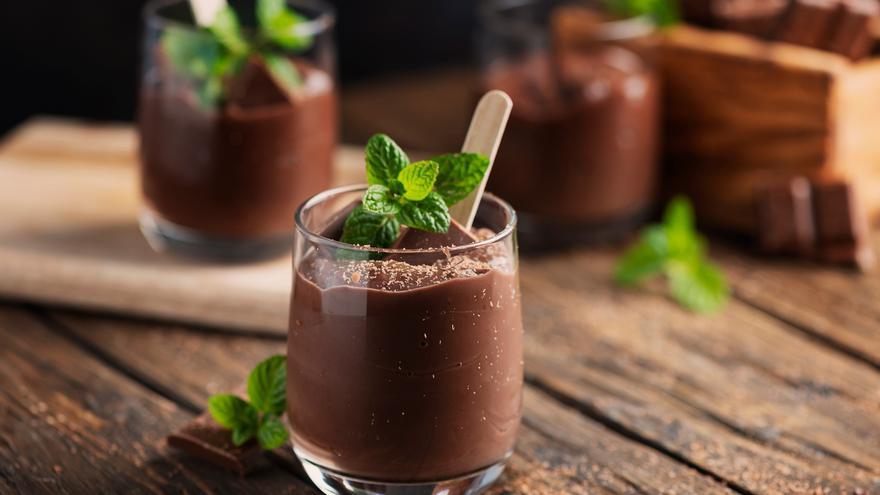 Here is how it is prepared: The first thing is to prepare the chocolate, which is split and melted in a bain-marie. Once melted, add the butter, mixing it well with the chocolate and then letting it cool.
The egg yolks are beaten until they are mixed with the sugar, so that they are frothy. Then add the coffee and rum, stirring well. Meanwhile, the egg whites are whipped. This is how one of the sweetest Christmas recipes on the table takes shape.
Melted chocolate, cream and egg whites are added to the egg yolks, and the mixture is whisked until frothy. It is poured into individual containers and placed in the refrigerator until cold. It can be served garnished with small chocolate shavings. And we will have on the table one of the Christmas recipes that will please everyone.
Glazed chestnut truffles
Ingredients for 4 persons : 12 candied chestnuts, 1 bowl of liquid cream, 110 g unsweetened cocoa powder, chocolate shavings, brandy, sugar, unsweetened chestnut purée.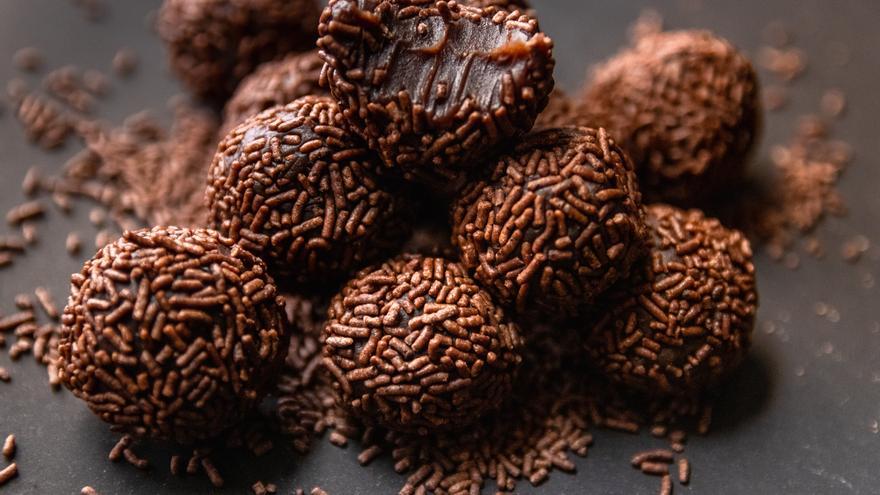 Here is how it is prepared: The candied chestnuts are blended with three tablespoons of eau-de-vie and two tablespoons of chestnut purée until a homogeneous cream is obtained, which is set aside. In a saucepan, combine half the cream with three tablespoons of sugar and bring to a boil, stirring constantly, until thickened; then let it cool.
When the boiled cream is cold, it is incorporated into the preparation of the candied chestnuts with the rest of the whipped cream; cover and refrigerate for one hour. Once the dough is homogeneous, shape it into small balls using a teaspoon, dip them in cocoa powder "or chocolate shavings" and keep them in the refrigerator until ready to serve. . The truffles are brought to the table placed in looped paper molds.
.