I don't know if Garfield would turn in his hypothetical grave, but the reality is that this Artichoke lasagna with smoked salmon It is a very valid alternative to the so typical meat stew. Especially for its simplicity, when it requires a long cooking of the meat with tomato, instead of a simple sauté like the filling of this lasagna with artichokes and smoked salmon.
A smoked salmon that can be homemade and thus further enhance the experience.
It simply consists of cooking the chopped onion and some artichokes, trimming the outer leaves, also taking advantage of the lightly peeled stems, adding the smoked salmon between the layers and incorporating a little béchamel to combine the flavors and smoothness, overlapping the layers with the pasta plates and finish with a little more béchamel and lots of cheese. I think the cheese batch is totally essential, yes. If you love lasagna, be sure to make the Lactose Free Lamb Lasagna, Mussels and Spinach Lasagna, Meatball Lasagna, or Ravioli Lasagna.
You can use whatever paste you like the most. I normally use the dry which comes pre-cooked or not, but lately I have found in the refrigerated section a fresh pasta for lasagna which does not require cooking or soaking beforehand and it seems to me a fantasy to save time without harm to the result.
And speaking of time, of course frozen or canned artichokes can be used, especially when they're not in season, but make sure they're good. In this case, we will add them to the onion once fried, very well drained, whether they come naturally in brine or in oil, because we do not want a soggy or too greasy lasagna.
If you want to use fresh artichokes, you will have to peel them very well, clean them of the hardest parts and then cook them for 15 minutes until they begin to be tender. Another option is to use other vegetables, such as spinach, zucchini, a combination of several or even shrimp, but always keeping in mind that it would be good to add this extra ingredient so that our lasagna with salmon is not so flat in flavor. , although the colors were made for tastes.
The bechamel will be the base, butter, flour, milk, salt, a little nutmeg if you like and, in this case, a lot of pepper. Its aroma goes exceptionally well with the salmon and artichoke garnish.
How to Make Salmon and Artichoke Lasagna
Ingredients

For the bechamel
Butter, 70g

Flour, 70g

milk, 1 liter

Salt, w/w

Nutmeg, black pepper or whatever you like (optional)
Lasagna sheets, 6 units

Shallot, 1 piece

White onion, 1 unit

Artichokes in frozen pieces, 450 g

Salt, w/w

Ground black pepper, c/s

Oloroso wine, 80 ml

Extra virgin olive oil, 3 tbsp

Smoked salmon, 90 g

Grated parmesan cheese, 70 g
Step 1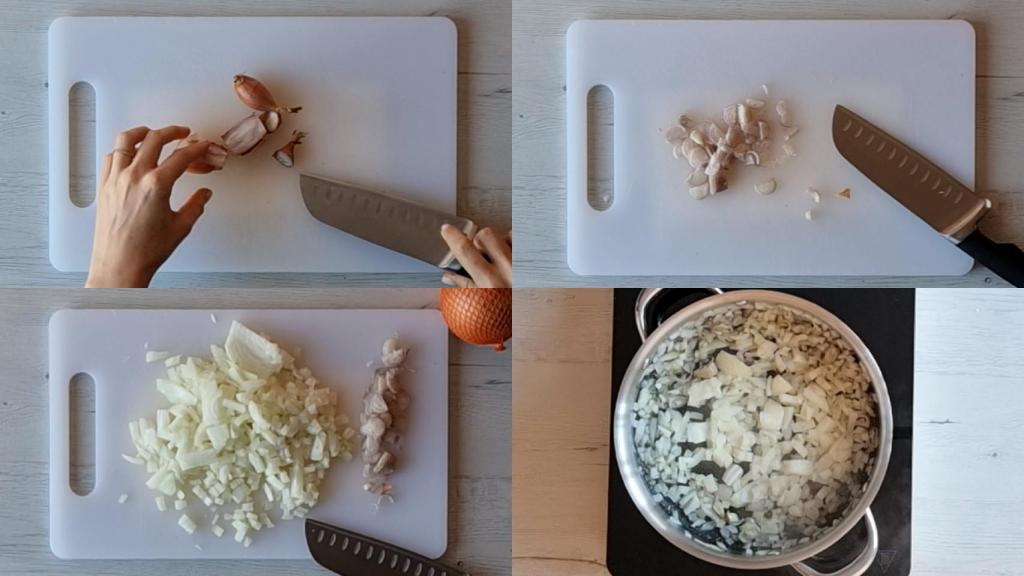 The first thing will be to make the sauce, for this, peel and finely chop both the shallot and the onion. Fry in a pot or large skillet with olive oil and salt over medium heat to brown with joy. It doesn't matter if it picks up some color, in fact, it will gain some flavor from the caramelization.
2nd step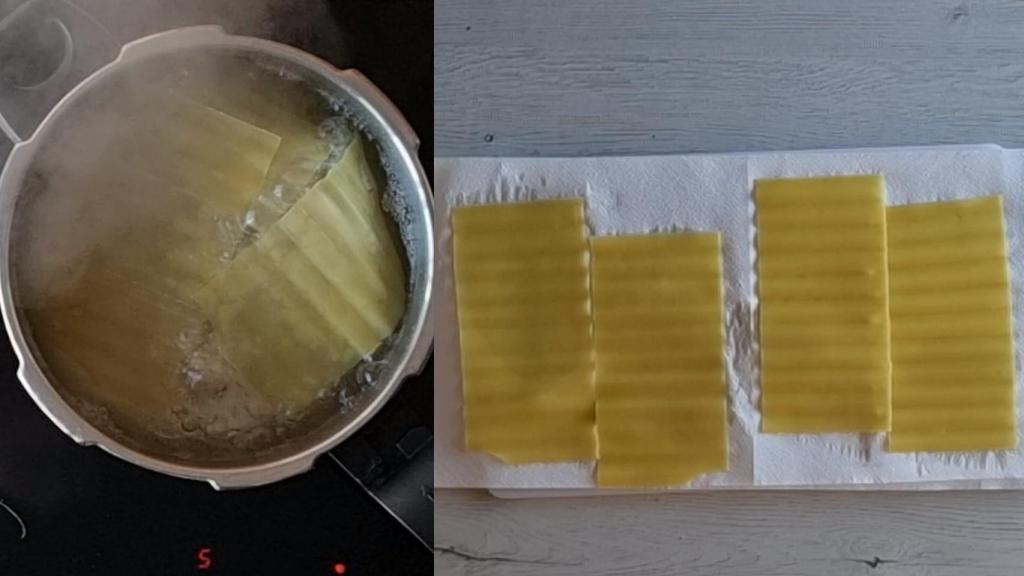 Meanwhile, bring plenty of water to a boil and cook the lasagne sheets for 3-4 minutes. When you see that they are already tender, but not too tender, drain the plates and place them on absorbent paper to dry them slightly. Separate them before they start to dry out.
Step 3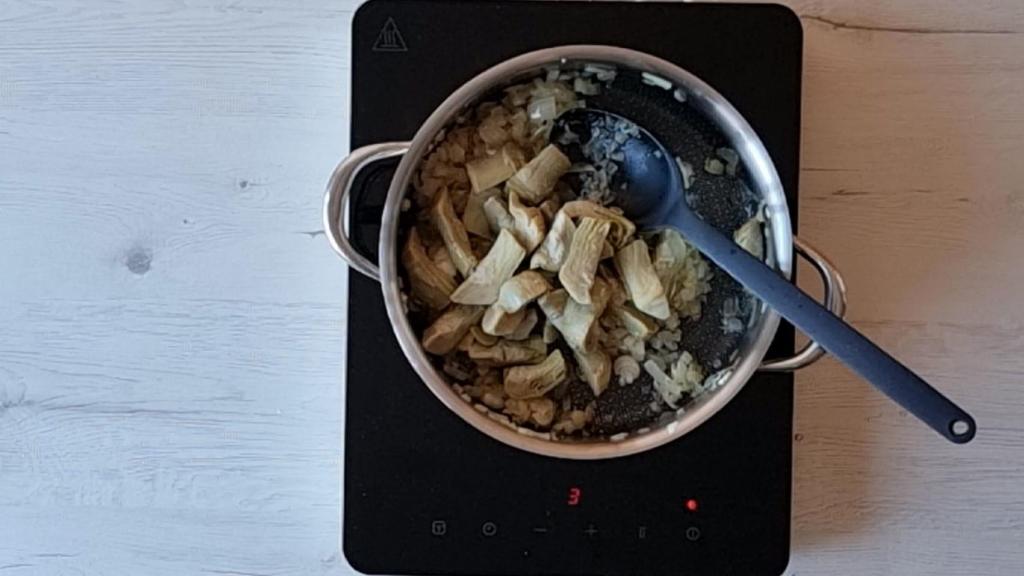 When the sauce is ready, add the defrosted artichokes cut in six and cook for about 15 minutes, stirring constantly. Add salt, black pepper and oloroso wine and let evaporate. When it is very dense, remove it to a bowl.
Step 4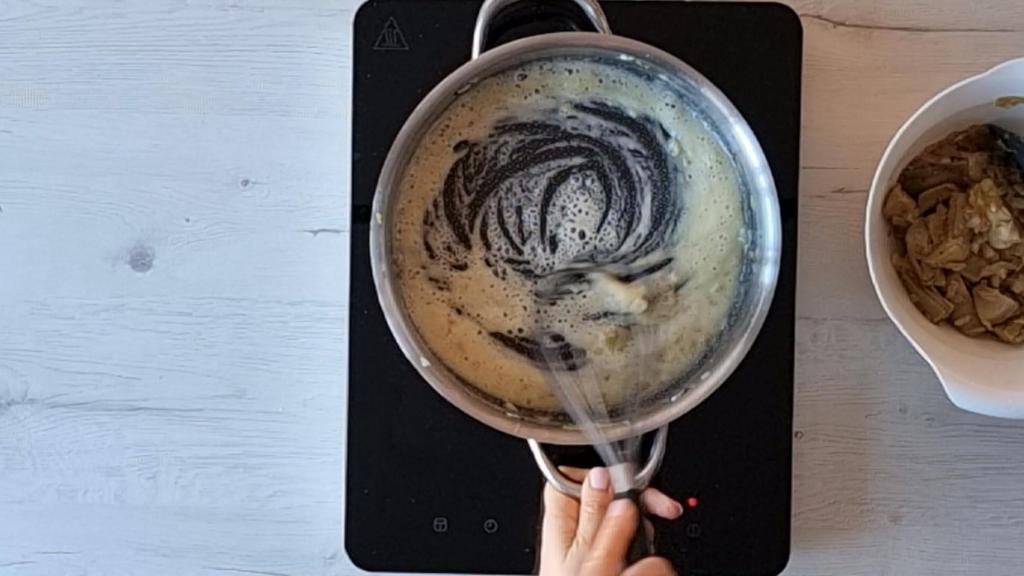 There, you can make the béchamel: melt the butter and cook the flour over low heat for a few minutes, then add the milk. Mix well using a few rods and season to taste. Cook for 5 minutes, until it acquires the desired consistency. We are looking for a liquid and not dense béchamel.
step 5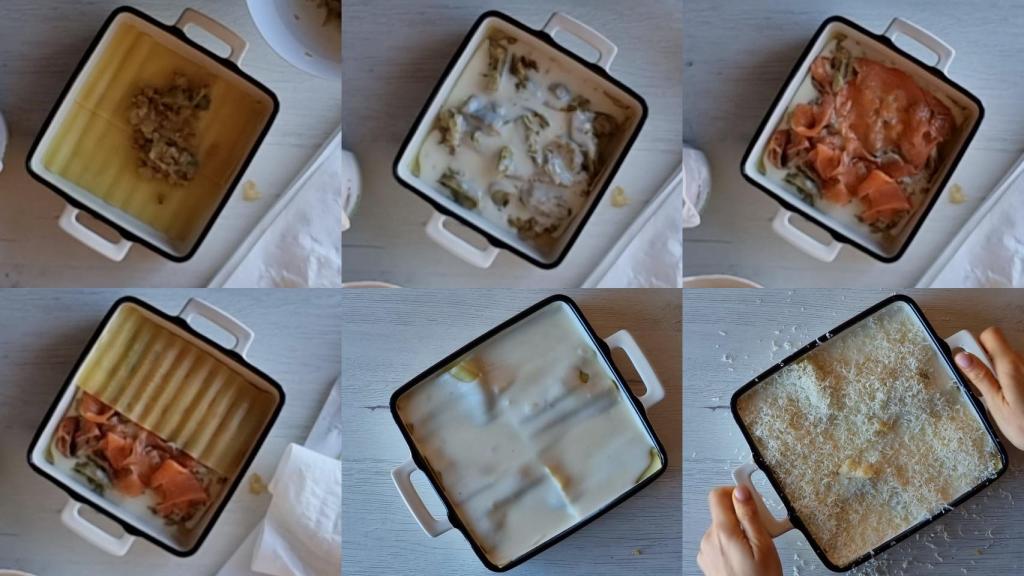 In a container suitable for the oven, place a drizzle of olive oil on the bottom. On the lasagna plates, a layer of artichoke sauce, a little béchamel and also smoked salmon. Repeat the process, but without the salmon. Finish with a layer of pasta covered with the rest of the béchamel. Grate Parmesan cheese generously over the top and toast on the grill until it browns.
Follow the topics that interest you
.