Total:

50 minutes


guests: 4
Chanterelles, also called robellones, are one of the most popular mushrooms in Spain as they grow in abundance in areas of pine forests and forests and are easily recognizable. They occur, yes, only in autumn and its most particular characteristic is, without a doubt, the bite it has, although its particular flavor is never left out. This texture is compact and meaty, almost like biting into a piece of stewed pork. So, it is a mushroom protagonist it doesn't need to be accompanied by anything, but let itself shine.
The most important thing when cooking mushrooms is clean them very well never in water baths or under the tap because the mushrooms are like sponges and absorb all this water. Ideally, go one by one using a brush or rub little by little with a slightly damp cloth.
This stew is a very traditional dish, made with very poached onion and garlic, adding a few testimonial pieces of potato, white wine which could also be red, some herbs and slow cooking which leaves the mushrooms tender but meaty. It's soft, it's not a broth like Potatoes with chanterelles, but it's perfect for putting a few fried eggs on top and finishing off the piece wonderfully.
Along with mushrooms, one of the most classic and common recipes is cream of mushroom soup, which could also be perfectly made with chanterelles, acquiring a more forest or country tone. Chanterelles would be perfect to accompany in recipes such as sausage with mushrooms and plums, beef stroganoff, bean hummus with caramelized mushrooms and dried apricots or sautéed mushrooms with eel and poached egg.
How to make chanterelle mushroom stew
Ingredients

chanterelle mushrooms, 800g

Medium potato, 1 unit

Onion, 1 piece

Garlic clove, 2 units

Extra virgin olive oil, 4 tbsp

White wine, 100ml

Chicken broth, 100ml

Salt, w/w

Turmeric, 1 tsp

Thyme, 1 tsp

Ground black pepper, to taste

Bay leaf, 1 leaf

Sweet paprika, 1/2 tsp
Step 1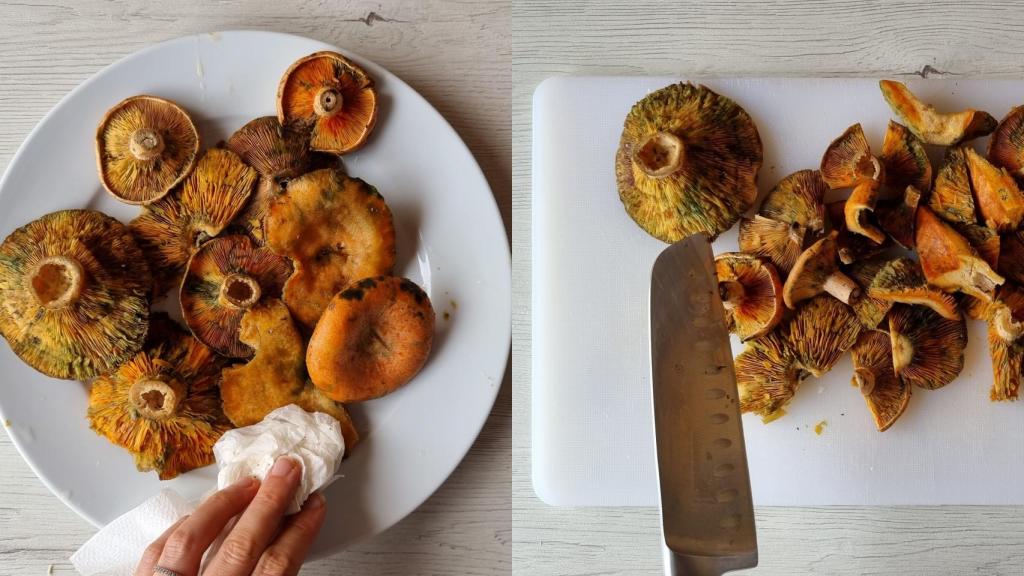 Thoroughly clean the chanterelles very well, using a brush or a damp cloth until all dirt and traces of dirt are removed. It is important to look at the underside of the mushroom, as it could also have traces of dirt. Cut the chanterelles into approximately quarters. We don't want very small pieces.
2nd step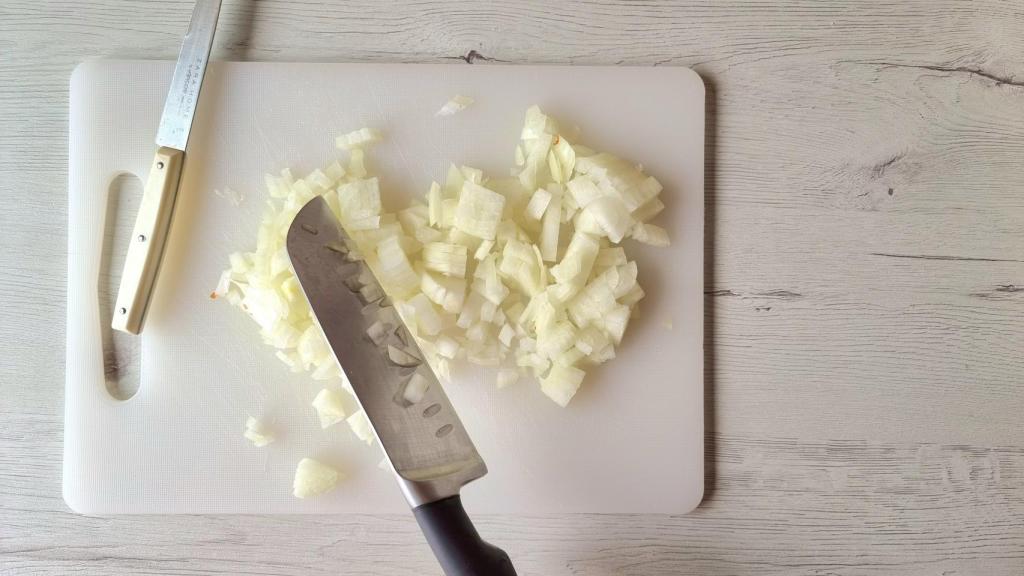 Peel the onion and chop finely. Also peel the garlic clove and peel it in the same way. Place both in a low, wide casserole dish or in a frying pan, with olive oil and salt and cook over very low heat until completely tender. Increase the heat and let them caramelize slightly, acquiring a golden hue. At this time, you can also add some chopped green chilli.
Step 3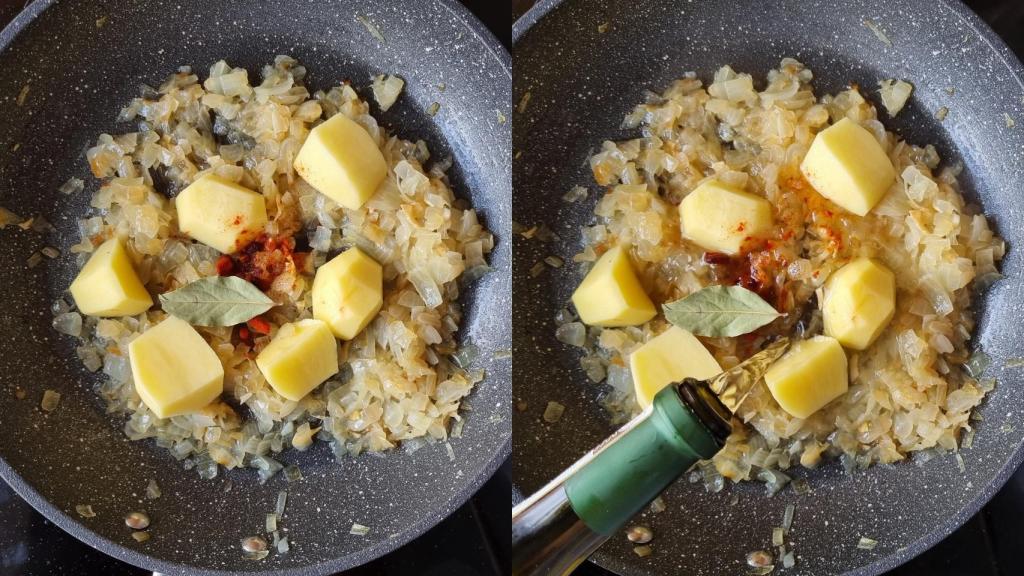 Peel the potato and cut it into pieces of about two or three centimeters. When the onion is soft, add the paprika, bay leaf and cut potatoes and sauté everything with the wine, let it evaporate over high heat for two or three minutes. Add the chanterelles.
Step 4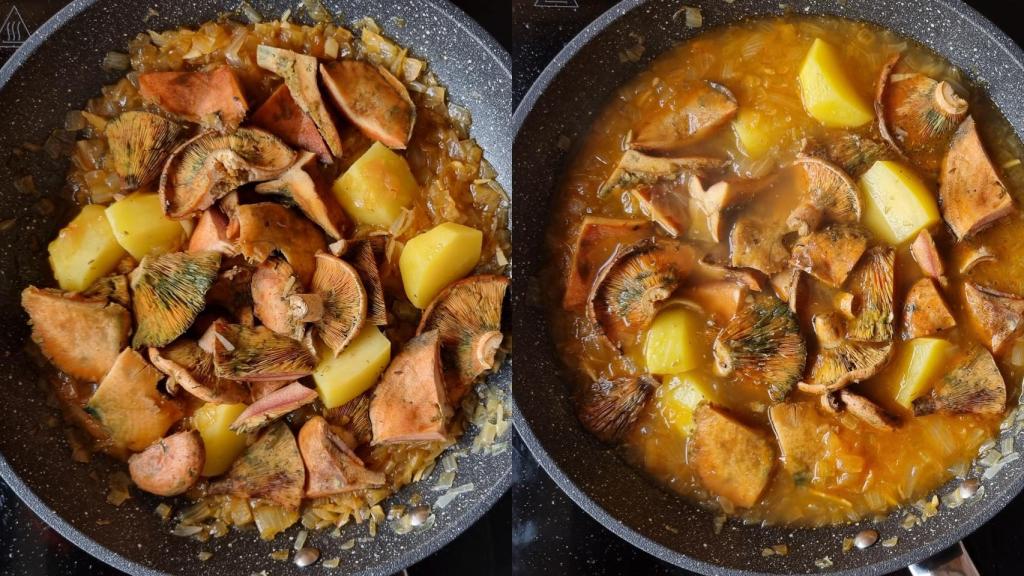 Then add the broth and let it boil. Then lower the heat and add the turmeric, thyme and black pepper. Cook over low heat for about 20 minutes until the stew is smooth and the potatoes are cooked. At the last moment add the salt. Add a little chopped parsley if desired.
tips and tricks
If we want to bind the stew broth better, it is better to dilute two teaspoons of cornstarch in the cold broth and add this mixture at the end. Let boil and mix well with rocking pot or pan.
The ideal will be to incorporate homemade chicken broth. To do this, simply boil the chicken carcasses for 2 hours over very low heat, skimming the broth when you see that there is foam on top.
Follow the topics that interest you
.