Pereira Productos del Mar has just launched one more year the "Aboard Cooking" cookbook, which, in its 17th edition, brings together gastronomy and literature to honor the figure of the Galician writer and intellectual Emilia Pardo Bazán. The cookbook is titled "Emilia Pardo Bazán's Seafood Cuisine", on the occasion of the 110th anniversary of the cookbook's publication "Old Spanish Cuisine", the Galician writer's first cookbook.
The cookbook, published in calendar form, includes some of the seafood dishes the writer has compiled in this book, appropriate for today's times. For this modernization work, Pereira has had the collaboration of two gastronomic projects of great importance in Galicia: the restaurant shades (Moaña), by chef Carla Álvarez; Yes A Gastronomic Xanela (Ponteareas) jointly led by chefs Ángel Martínez and Víctor Otero.
With 12 recipes, one for each month of the year, this particular calendar gives us ideas for preparing hake, Octopus, squid, ray, sole, cod, mussels and scallops following recipes to surprise the palate and reconcile us with cooking.
"Old Spanish cuisine": much more than a cookbook
Although less publicized and known than her literary work and her political and social commitment, the gastronomic diffusion carried out by Emilia Pardo Bazán in her cookbooks was also decisive at the beginning of the 20th century. Published in 1913, "Spanish cuisine" is a true example that a cookbook can be much more than a collection of recipes and preparation methodsbecoming a document of great historical and cultural value.
The presentation ceremony, which took place at CEIP Emilia Pardo Bazan, was followed by the current Countess of Pardo Bazán, Carmen Colmeiro, who thanked Pereira for paying tribute to a writer so relevant to the culture of our country: "Indeed, 'La Cocina Española Antigua' deals with gastronomy traditional Spanish and related ways and customs but the book also says a lot about its author and I particularly like the idea he brings in emphasizing that food attracts people's souls.
"Both with 'La Cocina Española Antigua' and in her second book on modern cuisine published in 1917, Emilia Pardo Bazán Pardo Bazán defends cooking as an art where men and women can develop their talent through the stove. Just as it also defends the need to protect the kitchen as part of the historical and cultural heritage of peoples, in order to be able to cserve it and pass it on to future generations. An idea that we completely share with Pereira and that we have been promoting for years with the edition of our recipe book", he pointed out. Ruy Andrade, Communication Director of Pereira Productos del Mar.
Two gastronomic projects linked to the sea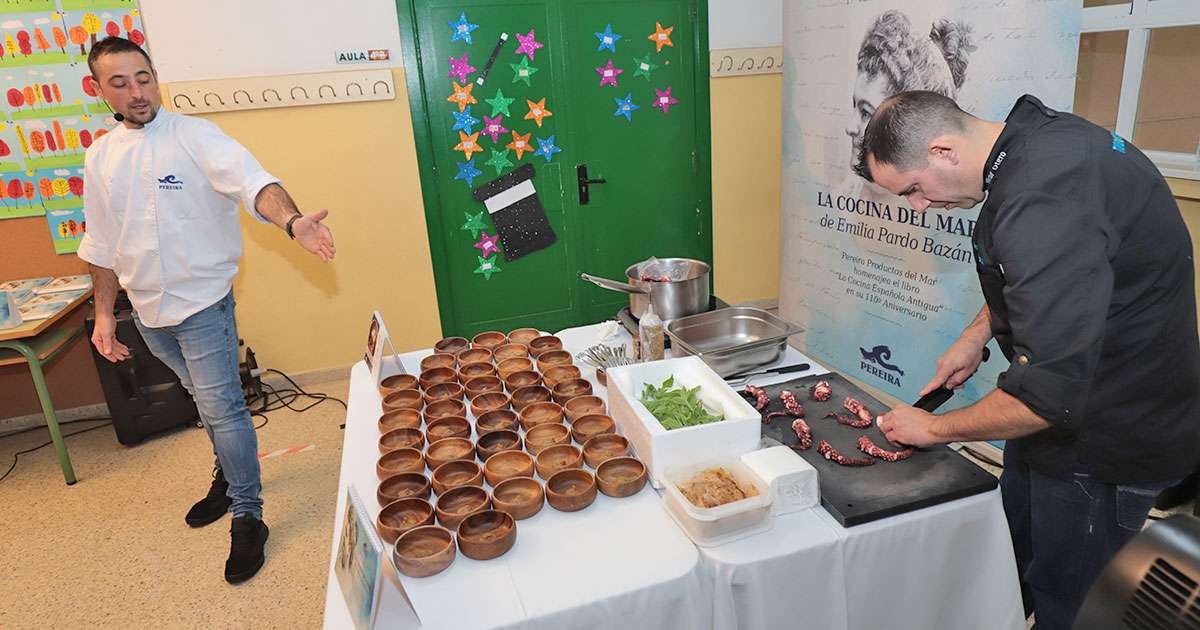 For the preparation of the 12 recipes of this year, the company has had the collaboration of two gastronomic projects of great importance in Galicia and closely linked in their concepts to cuisine and seafood. On the one hand, the restaurant Matices de Moaña, led by the chef Carla Alvarez, defends the Galician roots and tradition with a cuisine where the product of the sea is the protagonist. From Pontereas, Angel Martinez and Victor Otero They work hand in hand A Xanela Gastronómica, with a fresh and clean proposal of Galician gastronomy, respecting the roots, but endowed with creativity and freshness.
The dishes included in this 17th edition have been selected and extracted from the dedicated chapter in "Old Spanish cuisine" to fish and shellfish. The collaborating chefs have made a reinterpretation of each of them, to adapt them to the current times.
12 recipes for 12 months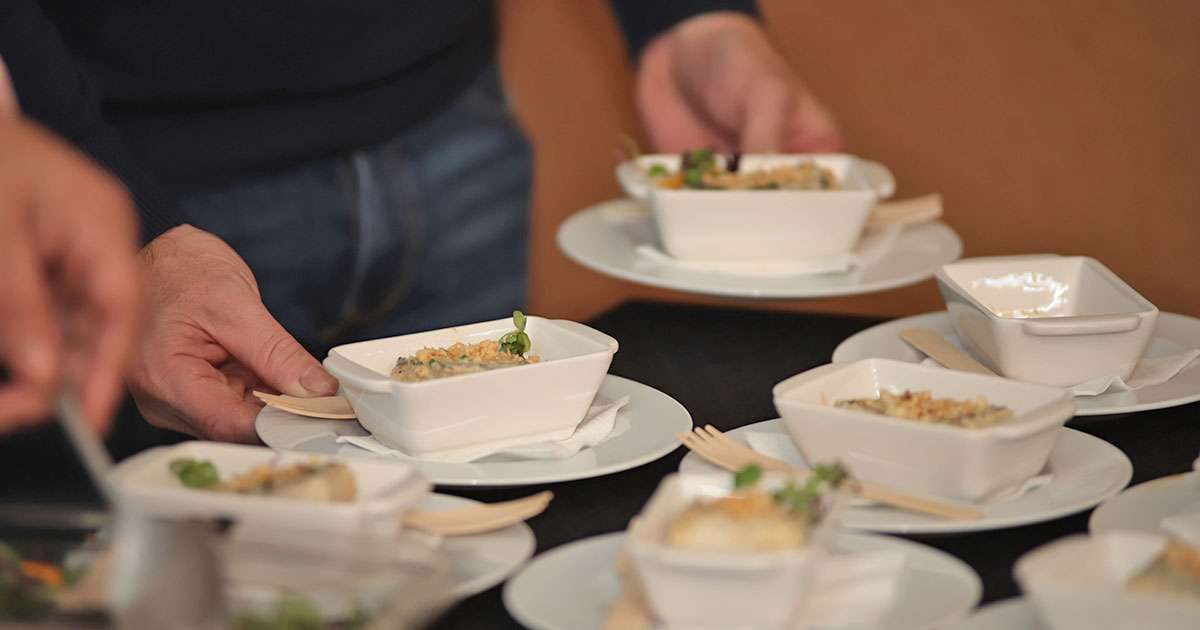 The dishes that make up this year's cookbook are:
January – Hake with hazelnuts – Restaurant Matices
February – Raya Kitchen – A Xanela Gastronomica
Mars – Calamari and rice with its ink – Restaurant Matices
April – Cod à la Carmen Sánchez – A Xanela Gastronomica
May – Sole with malice – Restaurant Matices
June – Stuffed calamari – A Xanela Gastronomica
July – Mussels of Manuela – Restaurant Matices
August – Beaten octopus, according to Rosa the fisherwoman – A Xanela Gastronómica
September – Cod with raisins – Restaurant Matices
October – Mussel Pay – A Xanela Gastronomica
November – Scallops à la Vigo – Restaurant Matices
December – Stuffed hake – A Xanela Gastronomica
The recipe book is presented, as usual, during the Christmas season and becomes the detail with which Pereira Productos del Mar presents its customers. The company produced more than 2,000 copies units and can also be downloaded for free from the company's website https://www.pereira.es/recetarios.
PHOTO GALLERY
(If you don't see the gallery, click here)